Calla Shosh named MVP of the Gusher 2019-20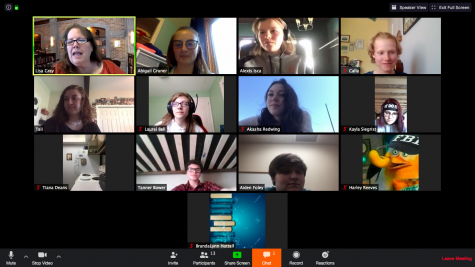 It is my pleasure as editor of the Gusher for the 2019-20 school year to award the first annual Bonner-Dotterer award for the MVP of the Gusher to freshman Calla Shosh. From the very beginning, Shosh has shown her dedication to producing timely, well-written articles for the Gusher. Her speed at writing is incredible, and the only issue I ever had with Shosh was thinking of new articles for her to write almost every day I saw her in class.
As the editor, I have decided that I would like to create a yearly tradition to recognize the one staff writer who has gone above and beyond. This award was named after two important people who have inspired me by their dedication to the Gusher. The first person is Bailey Bonner. Bonner graduated in 2019 and would have been the first person to receive this award had I thought to create it last year. 
Stepping into the position of editor as a sophomore was a very big commitment for me. I take everything I do very seriously and I really wanted our staff to produce the best work possible. Sometimes I would end up doing a lot more work than I bargained for in order to meet the quota of six editions of the printed newspaper during the year. This may not seem like a lot, but it really is. 
Sometimes getting all of the staff writers to get their articles done in time was a big challenge. If it weren't for Bailey Bonner I don't know if I would have been able to make it through. Bonner always got her articles done by the deadline and even helped me finish articles that other staff writers had failed to finish. Bonner also produced some of my favorite articles written during my (almost) three years as a member of the Gusher. My favorite articles of Bonner's had to have been those in her column by "Miss Manners" about some of the bad behavior going on at NC. These actually made me laugh out loud. Her articles also required very little editing which saved me a lot of time. Bonner is the original MVP of the Gusher.
The second person this award is named for is Abby Dotterer, the previous editor of the Gusher who graduated in 2018. When I think of commitment, I think of Dotterer. She is definitely one of my biggest role models because of how well she was able to organize and manage all of the staff writers of the Gusher. I didn't realize how skilled she really was until I had to try and fill her shoes after she graduated. I will admit I was a little intimidated by Dotterer at first because of how intense she seemed about getting the Gusher done. (I was a freshman, though, so I was basically intimidated by almost anyone.)
I soon realized that this intensity was really passion and commitment. Even before I knew Dotterer was going on to earn a degree in journalism after high school, I could tell she was passionate about the Gusher and journalism in general. I'm not sure how she handled the stress that comes along with being in charge of the Gusher so well, but from experience, I know it was there. Some days last year when I was so stressed about meeting the deadline for the six editions of the newspaper I would think, "What would Abby do?" (This was a funny thought as my name also happens to be Abby.) 
This year the switch to the online newspaper has meant a significant stress relief for me, but I really do miss getting to hold a copy of my class's work and seeing the pride in the eyes of the other staff writers. This switch also means the amount of articles published depends only on the speed at which the staff members write. In turn, this has meant Shosh has been able to have over 14 articles published so far. This is more than anyone else, and all her articles are extremely well written and have required very little editing. I have been  impressed by Shosh's knowledge of language and conventions as I have seen people much older with no idea how to use commas and other punctuation. 
I am also impressed by Shosh because of how proactive she is. This is a trait I value very much and try to be myself. She told me about how she might not be able to take journalism next year because she wouldn't have enough elective space for it with the addition of financial literacy. (This class is required for graduation and basically must be taken sophomore year for students interested in pursuing the full IB diploma.) I myself had this very issue and I was able to advise her about taking financial literacy independent study so that she would have space for journalism if she wanted. 
Unfortunately, taking financial literacy independent study is no longer an option, but Calla has decided to push her second year of PE back to have a spot for journalism next year. I am so grateful she is willing to do this because it means I have the chance to have her in the Gusher staff for my senior year. If she is interested, I am planning on nurturing her into the role of editor of the Gusher because I think she is the legacy I want to leave behind. Her name may not be Abby, but I think she would make a great editor. 
About the Contributor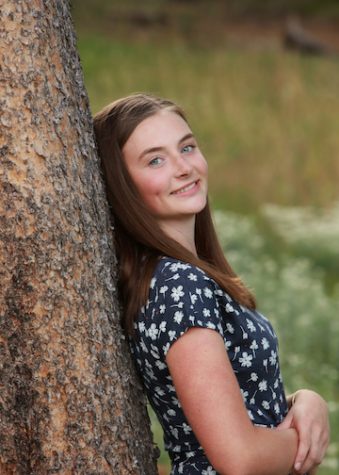 Abby Gruner, Editor
Abby Gruner, a senior, has been a member of The Gusher staff since her freshman year. She became the editor her sophomore year and continues to lead students...