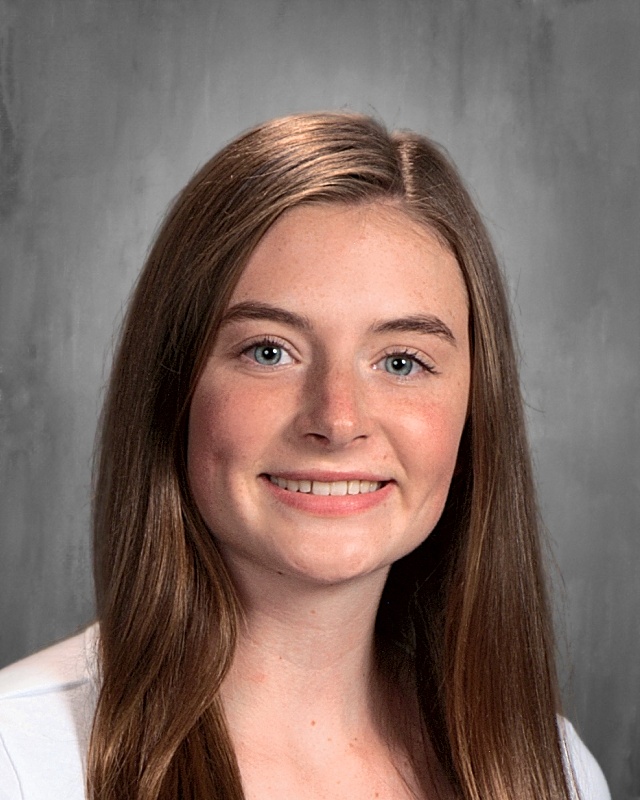 Abby Gruner, a junior, has been a member of The Gusher staff since her freshman year. She became the editor her sophomore year and continues to lead students in journalism with creative ideas. Abby has participated in the State Journalism Convention each year and has won several awards for her articles. Abby enjoys being a staff member on The Gusher because it gives her opportunities to learn about activities and subjects she wouldn't normally get to learn about. Abby is excited about The Gusher being online this year because it will enable The Gusher staff to publish articles more regularly.
Outside of  journalism, Abby enjoys participating in the NCHS drumline/ percussion ensemble. Her favorite percussion instrument is the snare drum because "different notes are inconvenient." However, over the course of her high school career she has improved her skills on the various other percussion instruments and made into the 2019 Wyoming High school all-state band.
The sports Abby participates in are nordic skiing, biathlon (nordic skiing paired with rifle shooting) and Irish dance. Abby is proud to have been a member of the first Irish dance team from the state of Wyoming to compete at the World Championships of Irish dance.
Abby Gruner, Editor
Jun 02, 2020

NC History teacher connects with students through Shed Talks

(Story)

Apr 29, 2020

Calla Shosh named MVP of the Gusher 2019-20

(Story/Media)

Apr 28, 2020

Yearbooks preserve history

(Story/Media)

Apr 15, 2020

Review of Code Girls by Liza Mundy

(Story)

Mar 11, 2020

IB Juniors receive Mac Book computers

(Story)

Feb 19, 2020

New pool creates opportunities for the entire community

(Story)

Dec 16, 2019

NC musicians earn spots in prestigious ensembles

(Story/Media)

Dec 02, 2019

Majority of NC students earn passing grades

(Story)

Nov 14, 2019

Speech and Debate participants learn to express their thoughts through words.

(Story)

Nov 06, 2019

Fillies repeat as cross country state champions

(Story)

Oct 22, 2019

Mustangs conquer the Trojans at the 55th Oil Bowl

(Story)

Oct 07, 2019

Mustangs win the 2019 homecoming football game

(Story)

Oct 07, 2019

NC dominates at Glen Legler cross country running meet

(Story/Media)

Oct 07, 2019

NCHS Drumline participates in second annual drumlympics

(Story)