Mustangs win the 2019 homecoming football game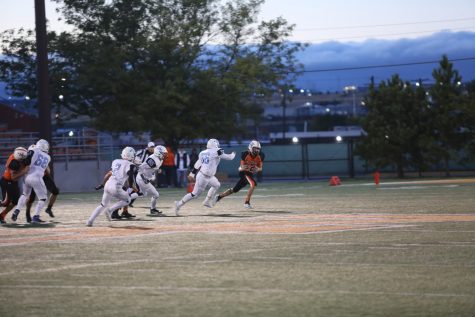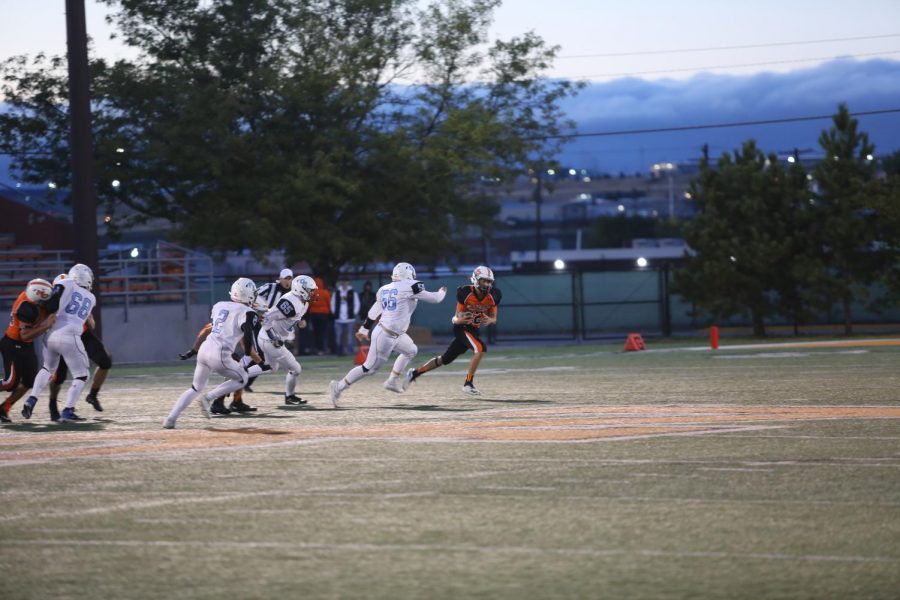 NC Mustangs narrowly defeated the Cheyenne East Thunderbirds in the 2019 homecoming game on September 27, 2019. The final score after double overtime was 38-35 Mustangs. 
The Mustangs came out strong, and were up 14-0 at the end of the first quarter. The T-birds tied it up 14-14 during the second quarter before the Mustangs scored another touchdown to end the first half at 21-14 Mustangs.
The halftime entertainment was provided by the Fighting Mustang Marching Band (FMMB). The FMMB performed two songs, "Old Time Rock n Roll" and "Tainted Love" before being joined by the NC Dance Team to perform the k-pop song "Mic drop." The halftime show ended as it traditionally does: with the school song. 
After the halftime performance, the 2019 Homecoming court was recognized. NC's JROTC held up sabers for the members of the court to walk through while being announced. 
In quarter three the T-birds tied it up once again 21-21. Mustangs once again broke the tie 28-21 with 2:00 left in the third quarter.
With 6:16 left in quarter four the T-birds scored the touchdown to tie the game once again. With 2:44 left in the fourth quarter the T-birds intercepted a Mustang pass. The T-bird's quarterback was sacked soon after preventing the team from getting ahead and possibly winning the game.
Both the T-birds and the Mustangs scored in the first overtime sending the game into double overtime. In double overtime a pass from the T-birds was intercepted leaving the door left wide open for the Mustangs. Junior Ben Hoppens secured the win for NC with a 27-yard field goal.
During the first overtime the spectators, especially those in the student section, were encouraged by Mustang football players on the sidelines to get as loud as possible in order to encourage the team. However, in double overtime the coaches and sidelined players signaled for the spectators to be as quiet as possible.
 The whole NC crowd was silent all the way until after the winning points were scored. Right after the final field goal cheers erupted from the crowd and the whole football team ran on the field and surrounded Hoppens. 
About the Contributor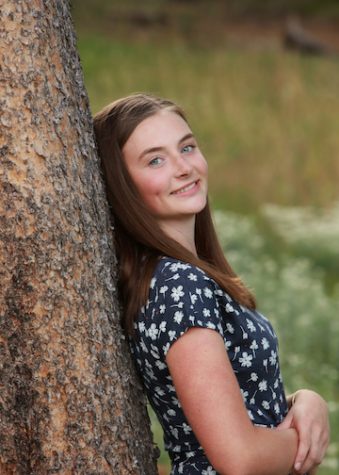 Abby Gruner, Editor
Abby Gruner, a senior, has been a member of The Gusher staff since her freshman year. She became the editor her sophomore year and continues to lead students...