NCHS students display art at the Wyoming State Art Symposium
NCHS students celebrated the arts at the Wyoming High School State Art Symposium from Wednesday, April 20th, to Friday April 22nd. Students from all across the state displayed their artwork at the event center. Students displayed a variety of 3D and 2D pieces created with a variety of mediums. Many art students have been working on their state art piece for much of the year.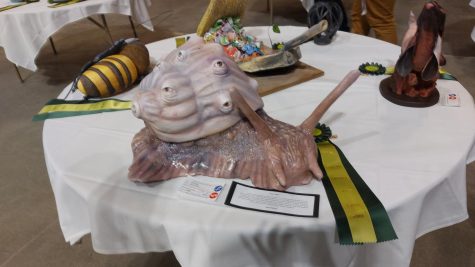 Seniors had the opportunity to have their portfolios considered for scholarships during the symposium. Elbe Frederick, an NCHS IB art senior and a scholarship winner, explained the process. "So first you make a portfolio and then you submit it to the committee and out of how many students applied all over Wyoming, they choose twelve and then out of those twelve, six people get chosen."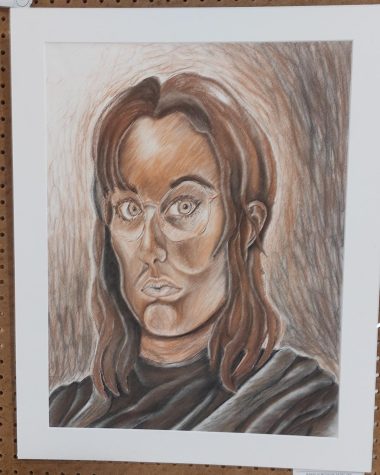 Some NCHS art students also helped to set up and take down the Wyoming High School State Art Symposium. This involved setting up the walls and hanging their artwork, as well as taking down walls at the end of the symposium.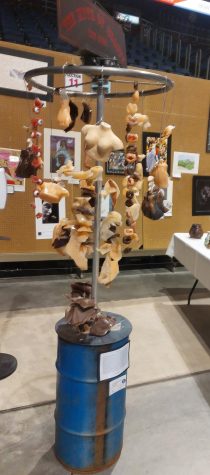 Blue ribbons were also awarded to some of the artwork on display. The NCHS pieces from the State Art Symposium will be displayed at the Nicolaysen Art Museum (NIC). According to the Nic's website, the Grand Opening for the exhibit and for the Fifth Grade Art Show is on May 5th from 5-7pm. There will also be a taco and nacho bar provided by Fuzzy's Tacos.