Ms. Mustang supports gender equality
Ms. Mustang celebrates gender equality. For years, Mr. Mustang has been an NCHS tradition and a fun event for students. However, there hasn't been a female equivalent…until now. Ms. Mustang gives female students a way to show off to their peers. Ms. Mustang featured all the events of Mr. Mustang, including the talents, group dance, and participant questions.
The show opened with an introduction of all participants. Then, it moved into the group dance, choreographed by Isabella Keith.
The talent portion started off with a rubber chicken dance by Krysta Dennis. This was followed by other acts including a banana magic show, a hip hop dance, a beach ball ballet, and a blind fold makeover.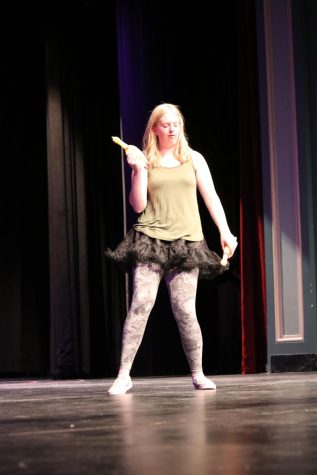 The participant questions are designed to get to know the participants. The hosts asked participants about their future, their heroes, and their inspiration.
Not only did Ms. Mustang bring joy to the audience, it also was for a good cause. Over $700 was raised for Gosnell Family and our friends Kayden, Haley & Jayce. Mr. Mustang, raised over $1000
Elena Galles was crowned Ms. Mustang and Hudson Santistevan was crowned Mr. Mustang.