Gusher Staff continues the tradition of The Flusher
April Fool's Day 2021 featured the reappearance of The Flusher, an April Fool's Day edition of the Gusher. Multiple articles were published that are completely false and only meant to be taken as April Fool's Day jokes. These articles include "Ghost Causes Track Infield Fire", The Flusher is not a new student publication and is a long-standing tradition at NCHS.
I, now a senior, first heard about what were mistakenly called "joke articles" my sophomore year. One of the staff writers on The Gusher had told me he remembered reading comical articles where it was understood by the reader that nothing in the article was meant to be taken seriously. I never really understood what he was talking about until November 2020–two years later–when I was interviewing an NC class of 1982 alumnus, Reverend Dan Odell, for another article. Odell asked me if we were still publishing The Flusher, which he described as "an alternative Newspaper, called 'The Flusher' which basically made fun of the popular kids." 
I then went on to ask our advisor, Ms. Lisa Gray what The Flusher was. Gray explained that it was the April Fool's Day edition of The Gusher. Ever since then I, as the editor, made plans for us to return to this tradition. However, I failed to realize an important factor: NCSD would be on Spring break during the week of April 1, 2021. It wasn't until we were almost done assigning articles during our brainstorming session that a staff member pointed out this detail. However, we were so excited about this idea and had already planned many fun articles, so we decided to go along anyway. 
The main difficulty in continuing this tradition is that The Gusher is now an exclusively online publication. This meant that finding ways to spread the word, or jokes in this case, to the NC students would be a challenge. Staff writers decided that we could engage the students in our pranks by using posters and getting a segment added into the Daily Announcements of April 5, 2021. 
About the Writer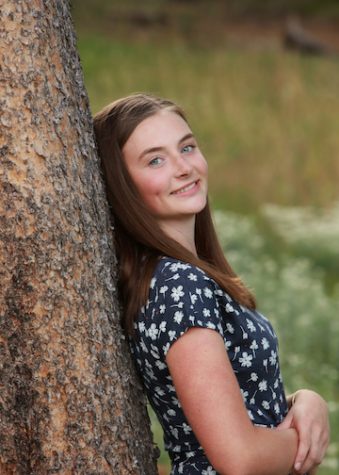 Abby Gruner, Editor
Abby Gruner, a senior, has been a member of The Gusher staff since her freshman year. She became the editor her sophomore year and continues to lead students...