Protests in Washington prompt student discussion
On January 6, 2021 protesters broke into the US capitol building in an attempt to stop the counting of electoral votes, which would confirm the election of Joe Biden. These protests disrespected the democratic tradition of electing a president every four years. People on both sides of the aisle are outraged at how easily these protestors broke into the capitol building and the President's alleged encouragement of the violent protestors.
Students at NC monitored the protests and discussed the implications of this event. History teacher Bob Ewings decided that normal class plans for his Black D block IB history students could be delayed in order to give his students a chance to talk about what went down in DC. Students openly discussed their views and feelings about the protests as well as the political climate of the US. 
The students discussed how Trump did almost nothing to stop the protestors and how he even talked to them with reverence after they had broken into the capitol building. In a statement released on Twitter, Trump told his supporters to go home but that he loved them and it was ok to be disappointed because, "the election was stolen from us." This statement was later taken down by Twitter.
Eventually, Ewings steered the conversation into discussing how the students' generation could make a difference once they come to power. The class then discussed ways to diversify the economy of Wyoming which relies heavily on the production of coal and oil. The class came to the consensus that the key to diversifying the economy is bringing more people into the state. Students then thought of different ways to draw people to Wyoming, specifically Casper. One idea was to bring in big companies such as Amazon.
 Ewings proposed his idea of having a four year educational institution in Casper. He reasoned that in order to create more white collar jobs as opposed to blue collar jobs such as working in oil fields, there needs to be more educated people. A four-year college could bring in more educated people to Casper and help those already in Casper further their education. Ewings pointed out that Wyoming is the only state that has only one four-year institution.
After the discussion one student, Abby Jozwik (12) said, "It is nice to have someone value our opinions."
About the Writer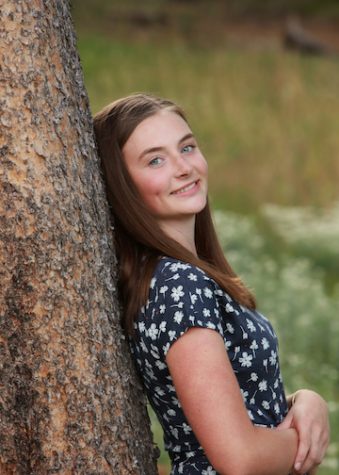 Abby Gruner, Editor
Abby Gruner, a senior, has been a member of The Gusher staff since her freshman year. She became the editor her sophomore year and continues to lead students...