Exchange students come to the USA for a year unlike any other
NCHS hosts exchange students from several countries each year. While it can be a big decision for these students to come to the USA in a normal year, it is an even bigger decision in the middle of a pandemic.
Jara Manau Martínez, an exchange student from Spain said, "An exchange student is going to another country to learn the traditions and the culture." Though many things differ from country to country, one of the biggest differences between the USA and Spain seems to be the food. When asked what she misses most about her home country Martínez replied, "my family and the food." Her favorite food from Spain is "paella", which is a Spanish stew made with seafood. Martínez also said that the strangest thing she has seen in the USA is "Avocado with ketchup."
The differences between Spain and the USA go deeper than food and right into the heart of the Covid-19 pandemic. Many news anchors have been covering the Covid-19 pandemic as the disease made its way across the globe. Though countries such as South Korea have been mentioned for the treatment and containment of the disease, Spain hasn't been mentioned in the news. When asked how Spain is handling Covid-19, Martínez said, "It is so bad —the situation— so you have to wear the mask all the time to go out of home."
This is different from Casper, Wyoming, where masks are required only in schools and certain businesses. The USA's handling of the disease is "… good but it's more hard to make friends with the mask and social distance, " Martínez said.
Martínez is concerned about the pandemic, but was able to come to the USA. Others, however, couldn't come. Martínez was asked if she knew anyone who wanted to come, but changed their mind in light of Covid-19. "Yes there is this girl that canceled because she had a scholarship and it got cancelled".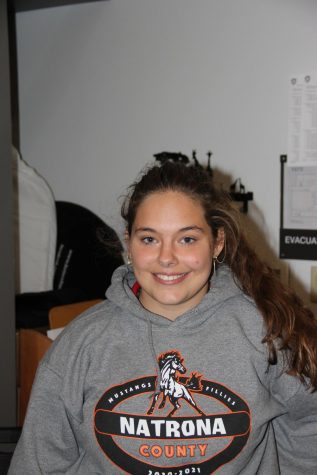 Though the Covid-19 pandemic may have deterred some students from coming to the USA, others still came for what may be a year to remember.
About the Contributor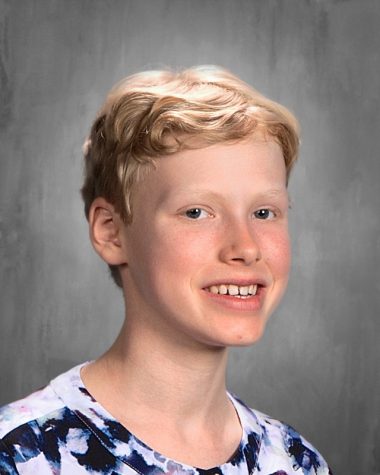 Calla Shosh, Reporter
Calla Shosh, a Sophomore, is glad to be back for her second year in Journalism.  An avid reader, Calla also enjoys writing for the school newspaper because...