15 things to do outside
In a world where we are forced to stay home, it is easy to become bored and cooped up. Getting outdoors in your backyard can help solve both of these problems. Here are fifteen things to do outside to get rid of boredom.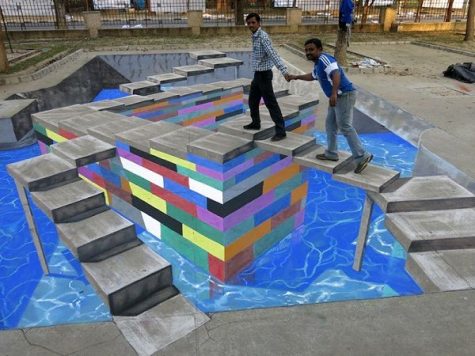 Be still
Have you ever looked for shapes in the clouds? Many of us in today's rapidly changing world are constantly rushing about in a mad dash from work to school to our home and back again. We don't take the time to slow down and notice the world around us. Just lying quietly can be extremely beneficial.
Go bird watching
You don't need a lot of space or fancy equipment to go bird watching. A basic guide to types of birds can be found online. Everytime a bird goes by, you note it's coloring or type(i.e. Waterfowl, or small and brown). Then you go look it up in your guide. This can also be done in an apartment if you sit near a window.
Build a tree branch fort…
Or a grass fort or even a dirt fort. Just make sure you have your parent's permission before you start digging trenches in the front yard. You can build a fort by leaning a bunch of branches against your house. You could also dig a hole and cover the top with grass or make some mud and use it to form walls.
Climb a tree
First find a good handhold. Then find a place to put your feet and pull yourself up repeat
until you reach the top. In the absence of a tree you could try to climb a hill, or even
your house. (Just be careful not to break any windows.)
Go exploring
Remain within the confines of your own property. Think you've seen all that there is on the surface? Then dig deep and explore underground (making sure you have permission to excavate under your houses' foundation). If you have a paint brush, you can use it to brush off dirt from anything you uncover. You can organize your finds and create your own museum.
Learn a new skill
Go outside and try something new. Learn how to do a cartwheel or a cool trick. You
could learn which plants in your yard are edible or try walking on your hands.
Play a game
Outside time is more fun when you share it. Try a game such as tag or hide and go seek, or learn a new game. If you have a ball; foursquare, basketball, or soccer can be fun also.
Make a paper airplane
Paper airplane building is a fun way to learn about aerodynamics. There are many
tutorials available on how to make different designs, or you can make your own. You just
need a piece of paper. Paper airplanes are best flown outdoors to avoid damaging furniture and decorations.
Read
Reading is an excellent pastime and several studies have found that it may improve
grades. This is especially helpful, since NCHS asks that students "make every effort to
pass [their] current courses," because summer school will not be offered this year. For students in need of new reading material, the public library is still allowing people to check out ebooks, eaudiobooks, digital magazines, and the library database, which includes free access to the National Geographic archives. All of these services can be accessed from one's own home, so go outside and read.
Have a picnic
A picnic is a great way to enjoy some time outdoors. It can be as simple as taking a
meal outdoors to eat. Beware of wasps, as they will spoil any picnic. When you see a
wasp helping itself to your picnic, cover the food and run in. Do not kill the wasp as the
smell of dead wasp will attract more wasps.
Do yoga
Yoga is an indian physical and mental practice. Some yoga poses are easy while others, such as the Lotus pose, are harder. Yoga doesn't require any special equipment. Outside is a great place to do yoga.
Do a chalk drawing
Chalk is a relatively inexpensive medium that professional artists use to create unique
and often startling works of art. You too can create chalk art. There are many tutorials
on how to create astounding effects, but you can draw whatever you want. There is no
wrong way to do art.
Photograph flowers
Photography is a unique pastime. Requiring nothing but a camera, it is a great way to
document the world around you. Try photographing flowers or animals.
Keep a field journal
Keep a journal of your travels in your backyard. Sketch that interesting bird and write a haiku about the weather. Jot down your thoughts about the nature around you.
Stop and smell the flowers…
Seriously, when was the last time you smelled a flower? Another great way to slow down and take in the world around you, smelling the flowers is a beautiful way to brighten your day. However, if you have seasonal allergies, you may want to find another way to relax.
About the Writer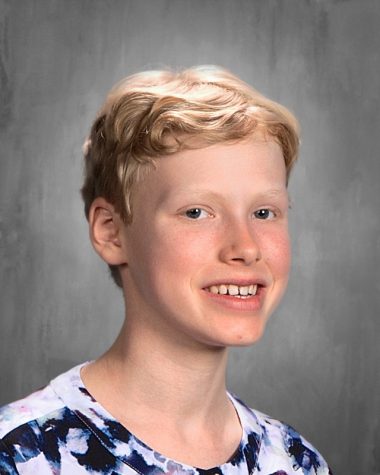 Calla Shosh, Reporter
Calla Shosh, a Sophomore, is glad to be back for her second year in Journalism.  An avid reader, Calla also enjoys writing for the school newspaper because...