Yearbooks preserve history
Buy a yearbook as a gift to your future self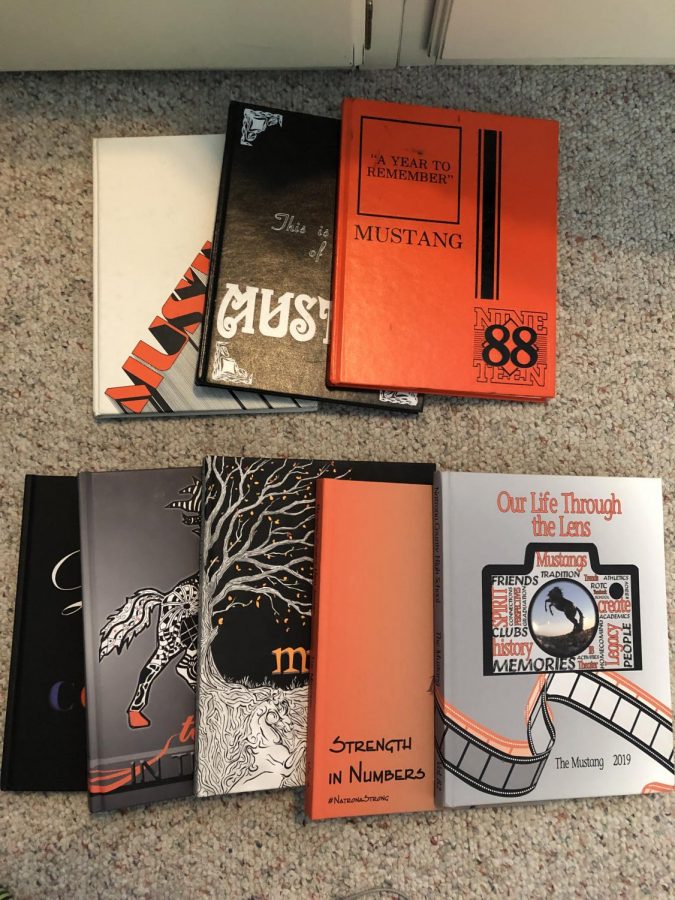 For some NC students buying a yearbook is a yearly tradition they would never go without, but for others it is a seemingly unnecessary expense. While NC yearbooks do have a substantial price tag of $65 (until June 1, 2020 when the price goes up to $70) the history they hold is priceless. I am the daughter of an NC alumni from the class of 1988 and I recently discovered my dad's old yearbooks in my basement. It wasn't until I started looking through these books that I discovered how important it is to always buy a yearbook. 
Seeing pictures of my parents from their childhood is a very special and rare experience for me as storing photos back then was much different than now. Now we can all just go through our camera rolls or some other digital storage device, but the photos from my parents' youth only exists in physical photographs. The only photos of my dad I had seen before discovering his yearbooks were from my grandma's photo albums. 
My dad's yearbooks were valuable to look at not just because of the opportunity to see pictures from his youth, but also because they provided a glimpse into a time period I never experienced. So much history is stored in these books full of big hair and retro glasses. 
The most special discovery was a picture in my dad's senior yearbook of him playing a marching baritone next to another band student wearing a blue and gold jacket playing a trombone. This was special because I am currently a member of the NC band, and this reminded me that we have both shared the experience of being in the NC band.
 Also, the blue and gold jacket represents the Troopers Drum and Bugle Corps which is essentially like an extreme marching band based out of Casper that tours the country over the summer. This jacket is very significant for my family. My dad marched with the Troopers three summers and during his last summer, 1991, he met my mother. Less than 8 years later my sister was born and four years after that I came along. When I think about it, I basically owe my existence to marching band. I am literally the child of two band nerds and the apple doesn't fall far from the tree for either my sister or I.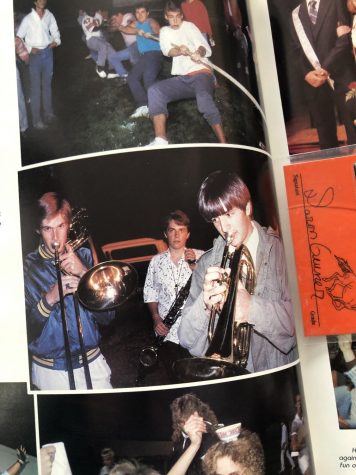 Buying a yearbook is more important than most students may realize now. A yearbook is an investment in your future so that you will always be able to look back on a significant time period of your life. You never know what could happen to the thousands of images you have stored digitally; one technical error could mean losing these pictures and memories forever. A yearbook however, is a physical object that will protect your memories as long as you store it somewhere safe.
It is especially important to buy a yearbook this year because a major historical event is taking place: the Covid-19 pandemic. Right now you may think that there is no way you could ever forget about the events of the last month or so and beyond, but 30 years down the road it is likely you will. If you want to have a piece of history to show future generations and help you remember your high school experience buy an NC yearbook now.
You can buy them at yearbookforever.com and you'd better hurry because only 625 have been ordered and around 214 as of 4/22 are taken. 
About the Contributor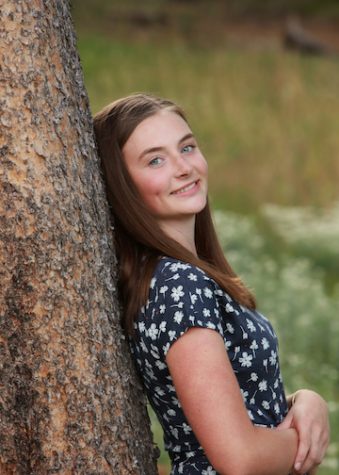 Abby Gruner, Editor
Abby Gruner, a senior, has been a member of The Gusher staff since her freshman year. She became the editor her sophomore year and continues to lead students...