Review of Code Girls by Liza Mundy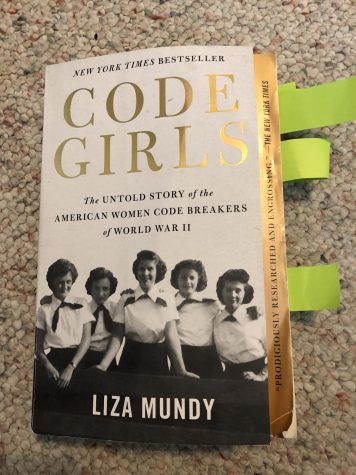 Code Girls: The Untold Story of the American Women Code Breakers of World War II  by Liza Mundy is a must read for anyone wanting to learn more about gender roles in the US during WWII. This New York Times Bestseller follows the lives of multiple women involved in code breaking efforts in the US during WWII. These seemingly normal women with seemingly normal jobs spent their days, or nights, working to break encrypted messages sent by other countries such as Japan and Germany in order to save the lives of their brothers, husbands and fiancés fighting overseas. 
During WWII college educated women, particularly school teachers, were being scooped up by both the US Army and US Navy to be trained and work in cryptanalysis (code breaking).  The women didn't actually know what they were signing up for when they applied, but thousands of women answered the call to service usually because they wanted a chance to do their part for the war effort, or they were unsatisfied with their current jobs, or a combination of both. These women were sworn to secrecy and pretended they had very average jobs doing secretarial work and such. Even their family members didn't actually know what they were doing.
Code Girls reveals the extreme importance of the work being done by women code breakers by following the entire course of the war and all the times allied lives were saved or lost due to code breaking. It seems that behind every major allied success, there was a breakthrough made by the women code breakers. Although not everyone who worked in code breaking was female, by the end of the war an overwhelming majority were. The women showed themselves to be just as competent as men at complex, analytical work they were discouraged from doing before and even after the war.
I had only briefly heard of code breaking having some role in a few of the WWII battles before reading this book, but it had never been mentioned many of the code breakers were female. After reading Code Girls I feel like my eyes have been opened to a whole new area of WWII. This book offered many fun anecdotes from the women whose lives it covers which acted as much needed breaks from the pouring of complex information. Although the book gives information about many women, there are a few women whose lives are covered throughout the entire book creating a plot with main characters to root for.
Throughout reading this book I found myself thinking, "Heck yeah, they just did that!" whenever women did something remarkable that showcased their intelligence. As a female myself, I was inspired by these incredible women doing jobs most men of the time didn't think them capable of. This is a story of women saving men rather than the other way away. I would recommend this to anyone looking to learn about what went on behind the scenes during WWII, particularly those who embrace feminist ideals. 
About the Writer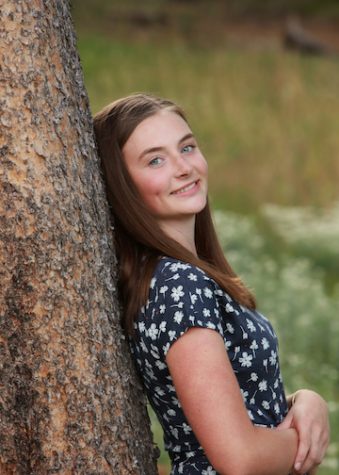 Abby Gruner, Editor
Abby Gruner, a senior, has been a member of The Gusher staff since her freshman year. She became the editor her sophomore year and continues to lead students...