NC yearbook sales decrease
NCJournalism students struggle to raise funds necessary to produce a yearbook. A yearbook can be a memorable memento of a student's high school experience. As technology and social media make sharing every part of every day a common trend, some students wonder why they should even buy a yearbook. Besides supporting the NC Journalism program, yearbooks can help keep your high school memories fresh even thirty years down the road. College students often enjoy looking back through old year books and laughing at the dumb choices they made. Many parents today will laugh at their dated hairstyles or their friend's appearance. Also, as technology continues to advance, there may come a day when the photos from high school that were on your phone, are inaccessible or incompatible with new technology. When you buy a hard copy of your memories and photos, a yearbook, you buy a long lasting source of high school photos. With proper care a yearbook can even outlast you! Still, even with a good reason, many students don't buy yearbooks.
What many students don't realize is that not buying a yearbook directly affects NC Journalism students. This year, the cost to produce 600 yearbooks is about $59,000. While some of this money is raised from the sale of parent ads and business ads, much of this money is made through the purchase of yearbooks. This decline in sales could mean the price of the yearbook will continue to rise. Due to the surplus last year of unsold yearbooks, there will only be 600 yearbooks this year. To guarantee yourself a yearbook, it is recommended that you purchase a yearbook as soon as possible. To ensure there will be another yearbook, do your part by buying a yearbook. To buy your yearbook, you can go online to https://yearbookforever.com/schools/natrona_county_high_school_buy_yearbook_14090/
By ordering online, not only are you sure that the form goes to the right place, you can also add a clear book protector with a symbol on it. Yearbooks can also be ordered through the office. 
Yearbooks are treasure troves of memories. Don't deny your future self the opportunity to look back on high school. Buy a yearbook, or you might regret it.
About the Writer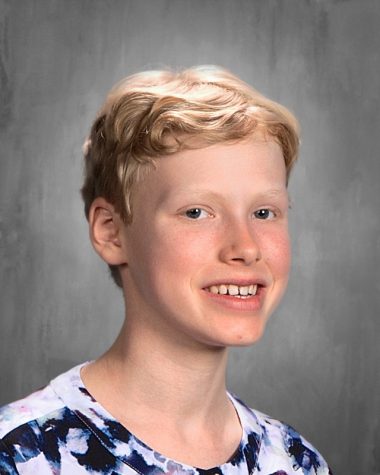 Calla Shosh, Writer
Calla Shosh, a freshman, is greatly enjoying her first year in Journalism.  An avid reader, Calla also enjoys writing for the school newspaper, and drawing...