Fashion Design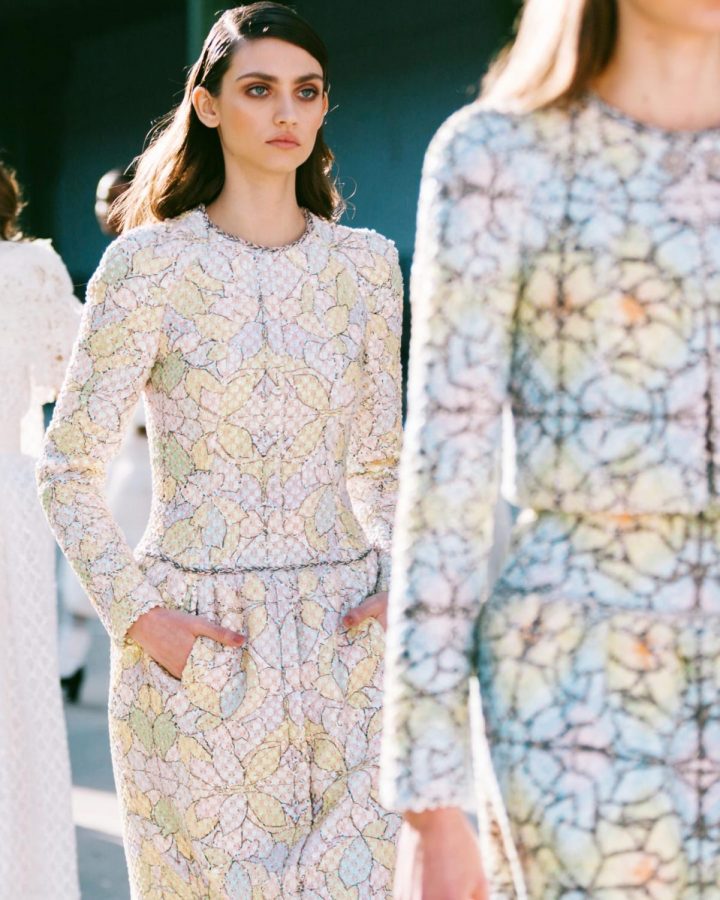 Ask any Barbie crazy girl her dream job and many will respond: princess, fairy, or fashion designer. Fashion design isn't the pink princess industry it may seem. For one thing it is a difficult business to break into with cutthroat competition between brands. Another misconception is the half baked idea that a fashion designer just draws clothes. Most of the people we call designers aren't actually designers. They work on the research and design team or as pattern cutters. A fashion house is like a laboratory. Some people research while others experiment on working to find the best solutions. 
Fashion Designers create wearable apparel. Often the names we know (such as Coco Chanel or Christian Dior), are actually house names, not designer names.(Houses often control multiple brands). The designers who create the clothes we wear often don't receive credit for their designs. For example, unless it's a diffusion line, when was the last time you knew who designed the clothes for Target?  There are many different levels of Fashion design, but the three main ones; Budget, Haute Couture, And Pret -a- Porter are the most well known. 
Budget clothes are those that you might find at the Eastridge Mall, such as Macy's, Target, and JC Penney. These garments are usually pretty cheap and often don't have any radical new ideas. Usually these clothes are pretty classic. 
Pret – a- Porter clothes are designer clothes. According to Trendspotter.net, these clothes come from high end brands such as Missoni or Gucci. These companies are often decades old and often use new techniques and silhouettes to produce interesting, yet still wearable clothing. 
Haute Couture clothes come from old fashion houses that are approved by the Chambre Syndicale de la Haute Couture. They must also produce clothes that are custom made with at least one fitting. They also must have fifteen full time staff and twenty technical staff (specialty workers for things like embroidery). Dior and Chanel are some of the most famous Haute Couture houses. The clothes produced are often not very wearable and are used to promote these companies designer lines.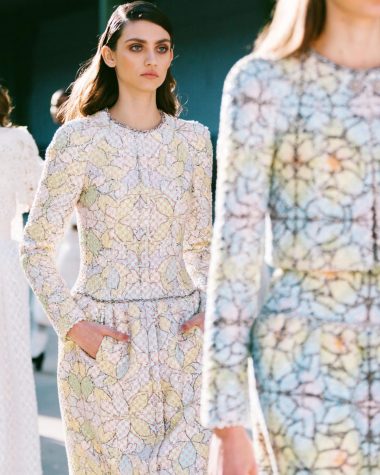 Pattern cutters design the patterns to make the garments. They also make garment prototypes to test how well the garment fits. Clothing designers also work with textile designers to design custom textiles for a garment. Liberty is well known for their floral prints. 
Fabric research and development also works with textiles, but instead of focusing on how it looks, they focus on how the fabric acts. Fabrics like Lycra  are the output of this career path. According to career explorer.com, as technology expands the fashion world, new careers have been created such as 3D printer technician. 
Fashion designers basically control the fashion world. They get inspiration from many sources including trend forecasting books. Since many trend forecasting books are used by multiple design houses, some colors may frequently be used. These colors and motifs are considered to be "in style" and are then incorporated into more affordable clothes. 
The fashion industry is a demanding, but often rewarding  career field to work in. Though the job of a fashion designer may be challenging, the effort required is a bargain for the amount of control and influence one has over the world.  I am interested in this career, and so am taking art classes, as a good art background is essential in this field.  
Sources: https://www.careerexplorer.com/careers/fashion-designer/
About the Contributor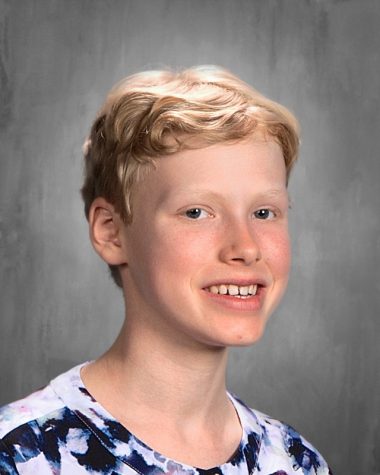 Calla Shosh, Reporter
Calla Shosh, a Sophomore, is glad to be back for her second year in Journalism.  An avid reader, Calla also enjoys writing for the school newspaper because...