State College
Going in-state or out of state for college.
     The number of students who have chosen between in-state or out-of-state college or are undecided to go to college and where have been revealed through a poll. Although the pursuit of further education and creating the future path of a career is a big decision to many and can be financially troubling if plans take a rough turn. College is what's on most high school students' minds since now IB classes and courses are available to prepare students for the next stage, college. Where to go to college can be one of the tough choices in preparation and the greatest worry for many is the cost.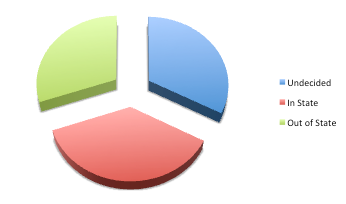 According to ValuePenguin.com the average two year total cost in state is $17,580, $25,290 for a four year institution total for in state. For average out of state $40,940 for total cost all in 2019 although it varies within states. Wyoming is proven to be the cheapest state when it comes to tuition costs, $5,220 tuition costs for in state and $16,830 in out of state tuition. As seen, applying for an out of state college especially for tuition can be more expensive than in state. 
     Gunner Kelly, a senior at NC, says, "No, I don't plan to go to college, if I did plan to go I really don't have a preference of in or out of state college, I would go with either or."
     The poll was been cast upon the general group of juniors and seniors to bring up a comparison if they prefer in-state college or out of state college. The options chosen are very close to a third each from the results. 33% of students are undecided, 37% of students have prefer in-state and 30% have chosen out of state college.
About the Writer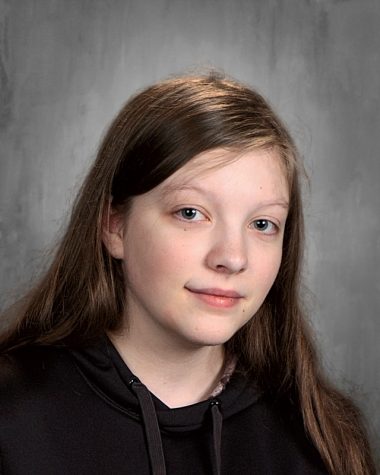 Laurel Bell, Writer
Laurel Bell, returning to the Gusher staff for her second year and ready to wow the minds of many as a senior. She enjoys mystery and digging deeper into...