NC Travels To Laramie For State Drama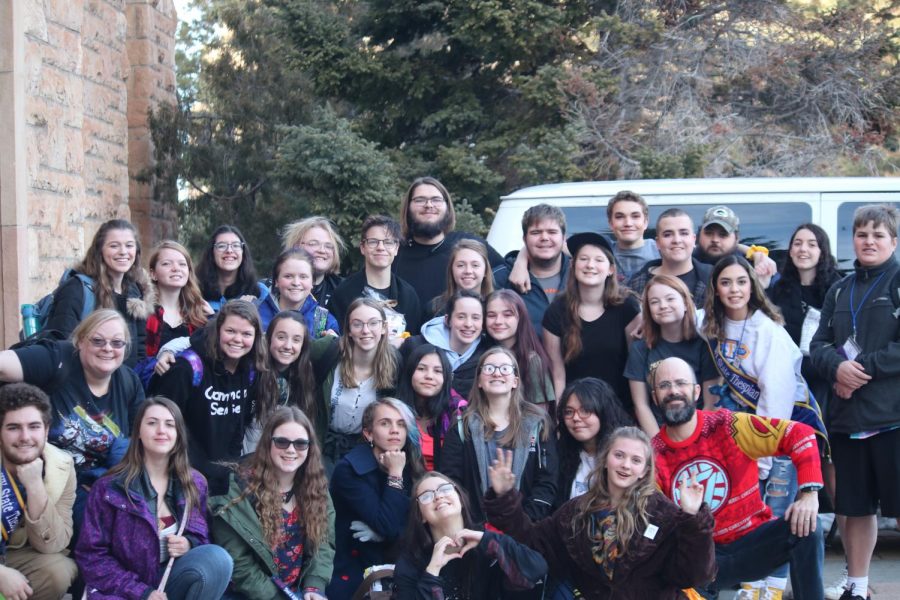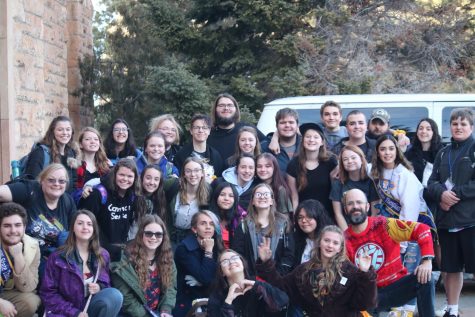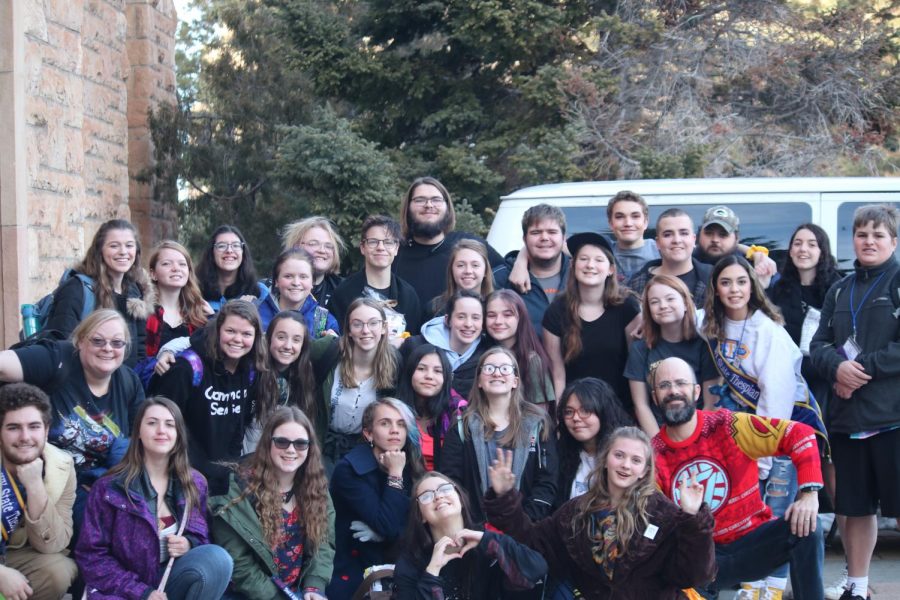 NCHS attended state drama in Laramie this year. NC hasn't been the hosts of the event for 4 years but still is a very active contributor. NC was the first school ever to become a thespians troupe in 1929. This year was the 90th anniversary of the event and NC theater kids were going in ready to learn! 
There were many different workshops that kids from different schools, towns, and districts in Wyoming come to compete in. Participants have said that State drama is their favorite part of the year and a major reason that they keep their grades up and stay out of trouble. State drama is a great time to get to know people from other places and to learn different techniques for drama or any other thing they're there for. While at state drama, participants learn team building activities along with ways to better what they are working on as a person in the arts. 
State drama is two or three days of learning and experiencing the work of the arts with some friendly competitions where kids from different places come to support each other.
All thirty-three kids left on a Thursday morning to go to Laramie where they were supplied with lunch and dinner from the Washakie cafeteria. The cafeteria supplied buffets of many different kinds of food. All of us went to a meeting in the Science and Art building which had a big theater in it, big enough to hold all eight-hundred  kids who went. This year we were joined by Brandley Skinner who is the drama coach of Green River. We also got to see all of our thespian officers on stage acting like VSCO girls and E-boys. Three of the thespian officers are students from NC; they are Cameron Allender, Trent Cothren and Jill Wallace, all of whom are seniors. 
After a long day of going through the campus and going to workshops all of us got to go and see Mama Mia performed by the Laramie High school. Their performance was amazing and very well done. They were interactive with the audience and never once fell out of character, even though at one point a wine glass fell over on stage. We finally got to the hotel at around ten o'clock and we all got to go to our rooms to rest for the oncoming day. 
After we got back to the college campus the next day everyone except the three people who had early performances got to eat breakfast at Washakie. (The three with early performances were bought food by Zach Schneider, the NC theatre director, so they could eat and have enough time to perform.) We ended up spending one more night there and left in the morning after closing ceremonies. While there, Shannon Harris, principal of NC, was declared Administrator of the Year!  Zach Schneider was awarded the Director of the Year! We then got on the bus and headed back to Casper, back home. We stopped and got food and got ready for the two and a half hour bus ride back. Everyone finally went home after the long journey we had taken.
When we got back to school I had asked Robin Holden how was the experience and she said, "It was stressful but educational." Her favorite part of being there was performing and getting to know the other kids from across the state. Sheridan Gunther said, "State was fun and stressful, and getting to hang out with friends and people I didn't know was my favorite part of being there". 
State is a very educational and fun experience that everyone should be able to go to at least once, because it's worth it.
About the Contributor
BrandaLynn Hottell, reporter
BrandaLynn is a junior at NCHS, this is her second year of writing for the gusher. She enjoys eating chocolate and writing, is always trying to brighten...