New pool creates opportunities for the entire community
NC parking will be slightly limited in exchange for a pool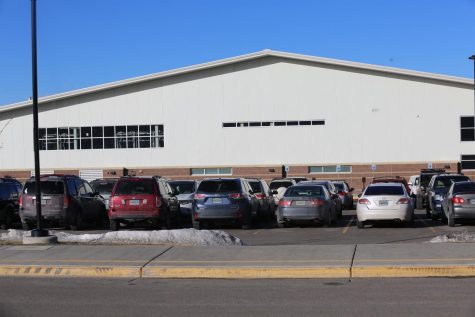 The NCSD Board of Trustees voted to fund the construction of a pool for NCHS on September 23, 2019. The pool will be built adjacent to the MACC where the "senior parking lot" currently is. (This parking lot until this year was exclusively for seniors but this year the right to park there is based upon how students scored on the WYTOPP assessments in the spring of 2019.)  With parking lots being crowded as it is, how will the loss of 48 parking spots affect students' and staffs' ability to park at the school?
NCHS Activities Director and assistant Principal Bryan Honken said that currently many teachers park in the student parking lot instead of the staff parking lot. Honken said a possible solution would be to make sure teachers park in the staff lot to save space for students in the student lot. If teachers park in the staff lot, there will be enough spots for students if the spots on the west side and even north side of the MACC are utilized. (These spots are currently vacant most of the time.)
Honken said, "There are enough spaces. We might have to walk a bit more. The hardest part is going to be when we are actually under construction and they (the construction workers) use that whole lot for staging. It's going to be really tight for about a year, but it's going to be a pretty fast project… We've been through worse for sure." The construction is tentatively planned to start this spring and hopefully be done for the 2021 swim season. 
The swim team of NC is just one group that will benefit from the construction of the new pool. Currently both high school swim teams, as well as middle school swim teams, the club team, and Swim America in the summer, have to coordinate to use the KW pool. The addition of another pool will help prevent crowding and make it easier for each group to have adequate time in a pool. 
A part of the ninth grade PE curriculum is swimming. In the past, students have been bussed to the YMCA to swim. With a pool on campus, students will be able to get more experience in the water and it will be possible to offer more aquatic-based PE classes. 
According to NC swim coach Jessica Snell, not having a pool has inconvenienced the swimming program in many ways. In order to have time in the pool, NC swimmers have been forced to practice either very early in the morning or very late at night. Snell said this is a major issue because it prevents the students on her team from getting the sleep they need. Also, due to the need to split the pool between two teams at once, there have been major crowding issues. Snell said, "You are crowded on top of each other where you can't even swim down and back without having to stop because you run into somebody."
Another issue the swimming team has faced is the lack of storage for equipment. Because they are not in their own facility, there is no place for them to store equipment. Snell said that they cannot use KW's equipment because the KW swim team fundraised and bought it with their own money and they also cannot tote it around to practice every day. 
 When two-time state diving champ and junior at NC, Gabriella Haigler, was asked if she thought the addition of the pool will attract more swimmers to NC Haigler said, "Yeah, I do because a lot of people don't even know we have a team because we don't have a pool." Haigler said that for her the biggest disadvantage to not having a pool has been the commute to KW. 
Snell also said that having to go across town to practice could be a major deterrent for students looking to join a sport. Snell gave the example, "If a kid is picking a sport, and they look at all the sports for that season and they say 'Well, I could do this one right here after school when I'm already there, or I could do this one (swimming) late at night when I have to travel across town. I'm probably going to pick the one after school at school.' " 
Snell, who was a swimmer for NC back in the days of the small, four lane pool taken out around 2014, expressed nostalgia for the under regulation pool, "I loved it because it was our home. It was actually a really neat pool. It had super elevated ceilings, really long windows that let in lots of natural light." However, Snell went on to say, "It was fun for what it was, but it definitely didn't allow us to be at the competitive level I think some of us could have been, that people for many years could have been if they had access to facilities that were a little more accommodating." 
With a new pool capable of accommodating the needs of future NC swimmers and divers on its way, NC swimmers and divers will be able to reach a new level of competition.
About the Contributor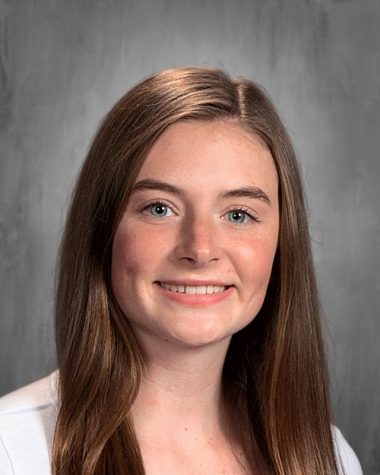 Abby Gruner, Editor
Abby Gruner, a junior, has been a member of The Gusher staff since her freshman year. She became the editor her sophomore year and continues to lead students...