Student of the month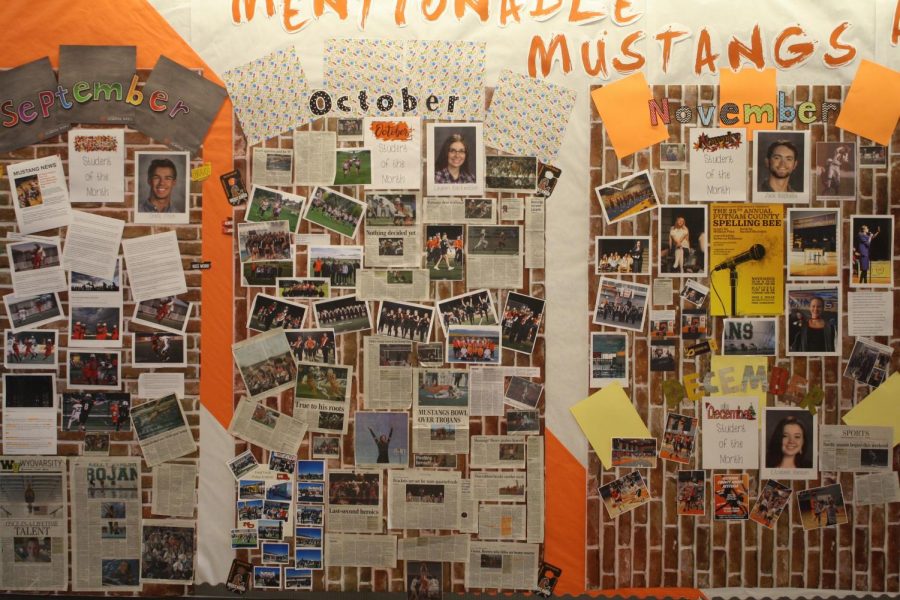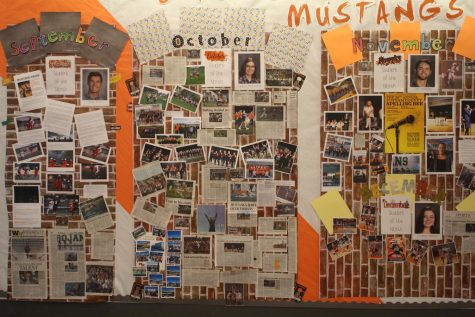 Student of the Month is a program where one senior every month is chosen for exceptional acts that stand out. So far, four students have been chosen for September, October, November and December and each have a section of the board across from the attendance office with achievements and characteristics of these stand-out students. 
Student of the Month for September was Chris Finch, Student of the Month for October was Lauren Blackwelder, and Student of the Month for November was Jack Robitaille. Newest student for December is Elizabeth Hansen. Each section of the board is filled with photos, notes and news articles from newspapers from each of the months. 
Lauren Blackwelder, a senior and the student of October said, "It feels really incredible to be recognized after three years of accomplishments. When you are chosen you are invited to give a presentation of choice about whatever you like at the Rotary Club for a lunch; it's really nice. You get to pick what photo they put up. You can use your senior photo, too. If there are pictures of the student at events, they'll put them up. But for the most part, you're like the head of the month and everything below are events throughout the month."
Students of the Month are seniors chosen to recognize their accomplishments over their high school careers. Photos and articles of events throughout the month are placed under the students in their column including games, competitions, plays and more events that have been held. The students who are chosen are given the opportunity to give a presentation at the Rotary Club and be recognized for hard work. 
About the Contributor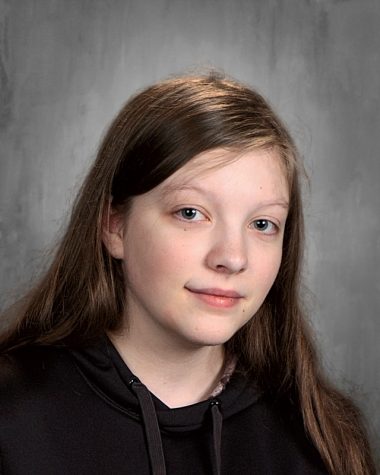 Laurel Bell, Writer
Laurel Bell, returning to the Gusher staff for her second year and ready to wow the minds of many as a senior. She enjoys mystery and digging deeper into...