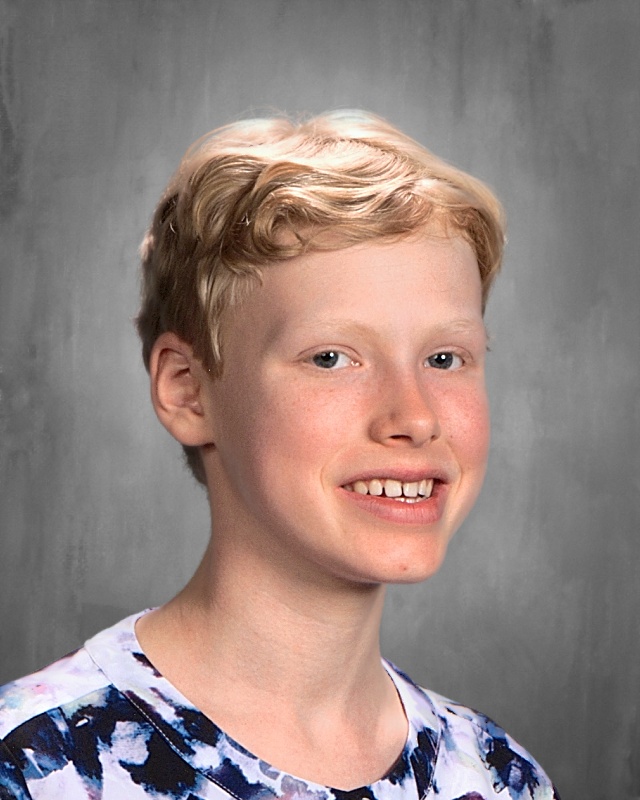 Calla Shosh, a Sophomore, is glad to be back for her second year in Journalism.  An avid reader, Calla also enjoys writing for the school newspaper because it gives her the opportunity to report on  local, current events.
In her free time she can usually be found lost in a book, or up a tree.  Her favorite thing to do in the summer, besides tricks on her climbing rope, is to create video games. This past summer she participated in Google's Change the Game  game design workshop. At the workshop participants got the opportunity to learn how to design a game on Construct 3 game design software and to build a level for a video game.
Calla hopes to one day attend college and work as a journalist, animator, or astrophysicist.
Calla Shosh, Reporter
Dec 14, 2020

Students feel strongly about limitations on flags

(Story/Media)

Nov 16, 2020

Covid-19 creates a Thanksgiving unlike any other

(Story/Media)

Oct 30, 2020

Haze blankets Casper, Wyoming

(Story)

Oct 30, 2020

Potentially Haunted Buildings Dominate Casper Wyoming

(Story)

Oct 30, 2020

NC Theatre class struggles to perform amid pandemic. 

(Story)

Oct 02, 2020

Bat appears at NCHS 10th registration

(Story)

Oct 01, 2020

Exchange students come to the USA for a year unlike any other

(Story)

Jun 06, 2020

Another Year Comes to an End

(Story)

Jun 02, 2020

15 things to do on top of Everest or in an equally remote place.

(Story)

Jun 02, 2020

15 things to do outside

(Story)

Apr 16, 2020

NC and KW continue to educate students through virtual schooling

(Story)

Mar 11, 2020
Mar 11, 2020

NC yearbook sales decrease

(Story)

Mar 11, 2020

Dsasumos serves up great Asian cuisine

(Story)

Feb 19, 2020

NCHS Students Participate in Peach Basket Blood Drive

(Story)

Feb 19, 2020

NCHS Hopes for MAC Bridge Funding

(Story/Media)

Feb 19, 2020

Himalayan Indian Cuisine

(Story)

Feb 19, 2020

Stall Street Journal Helps NC Students Stay Informed.

(Story)

Feb 19, 2020
Nov 14, 2019

Student's Celebrate Journalism at the WHSSPA State Journalism Convention

(Story)

Nov 06, 2019

NC Students Acknowledge False Threat that Caused Lockout

(Story)

Nov 06, 2019

Performance Dates set for NCHS Fall Musical; The 25th Annual Putnam County Spelling Bee

(Story)

Oct 22, 2019

Oil Bowl Pep Assembly Prepares NC Students for Coming Game

(Story/Media)

Oct 07, 2019

NC students struggle to attend P.E on time

(Story/Media)