Students express their individuality through nails
The ins and outs of nail maintenance from someone who enjoys getting them done.
Andrea, Reporter
December 18, 2019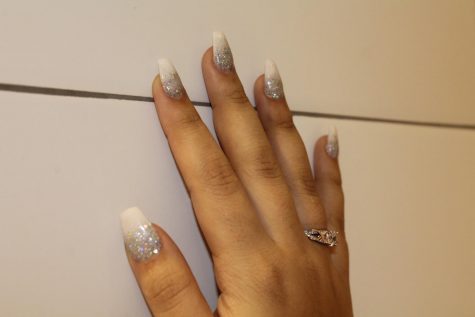 Today, many people focus on their appearances and the appearances of others. For many, including myself, nails are a critical part of one's appearance. I personally have gotten my nails done multiple times, and it is not cheap. 
 I interviewed people around NC to see how much it costs and where they prefer to get them done. Mielyn Perea spends about $60 wherever she chooses to go. After interviewing multiple girls, most of them said that they prefer to go to En Style. The price that was mentioned a lot was $50. I have never tried En Style, but hearing everyone's opinion about the salon has made me want to test it out.
After continuing to ask around, I learned that Perea also liked to get her nails done as well. I asked her the same questions as usual. The first time Perea got her nails done was when she was 11-years-old.  Perea also said that she doesn't personally pay to get her nails done and that her Grandma pays instead. "I get my nails done because my regular nails are weird," she said. She prefers to go to Elite Day Spa because she normally is already at the mall. Perea also said that when she gets acrylics it costs about $60, and that she favors ombre nails. Perea did say that she does not go on a regular basis, only occasionally. 
I decided it would be interesting to get the opinions of not only students but also teachers. I feel like the younger generation excludes the older generation, so I wanted to include the opinions of a different generation than my own. I interviewed Jenifer Scherlin, who works in the library. Scherlin personally does her nails because she feels as though its a pain to go out and pay. But if she were to get them done, then she would go to Walmart because she's been there before. She enjoys the color nude when she does her nails, and if she got them done professionally she would get gel nails which would cost around $30. Scherlin started doing her nails when she was 22-years-old because she had a habit of biting her fingernails. She went on to tell me that her husband wouldn't buy her a ring until she had fingernails. 
I learned from this experience of interviewing others about nails that beauty is expensive. I never thought that growing up I would have to pay around $50 each month to get my nails done to feel prettier. Even though it is hard to handle long nails for opening things, or even getting them caught on things, I do personally like getting my nails done, and I will continue getting them done.